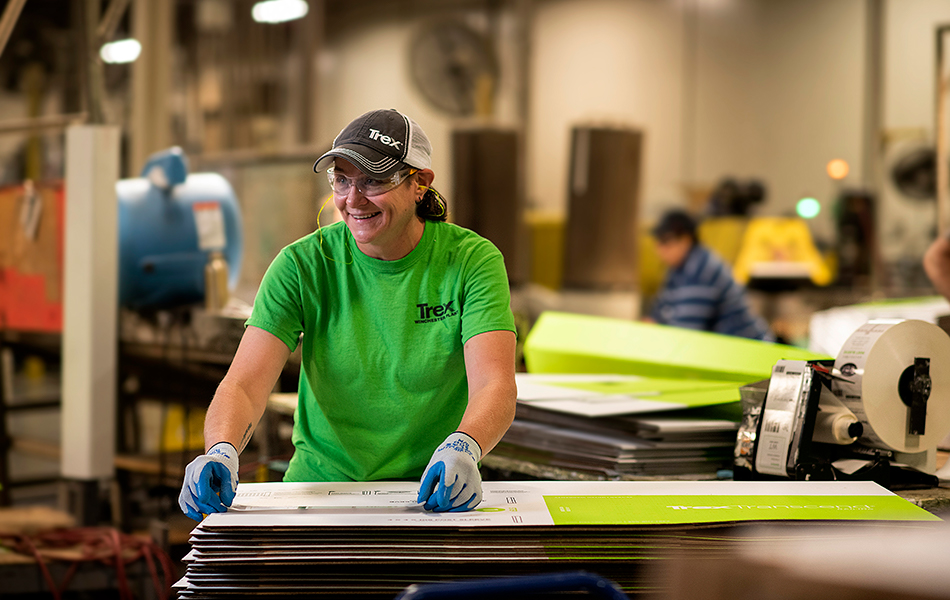 Hard work doesn't have a bedtime
Got what it takes to build your career while everyone else is just dreaming of one?
We give our dependable night shift team what they earn:
$20.40+ an hour
Monthly target rewards
$1,000 extra night shift bonus
The Trex team stays up late, but this isn't a slumber party. Ready to work hard and earn big?
Join Our Night Shift Crew
It pays to stay up late. We have technician openings in Winchester for a variety of skill sets.
Find your role at Trex.