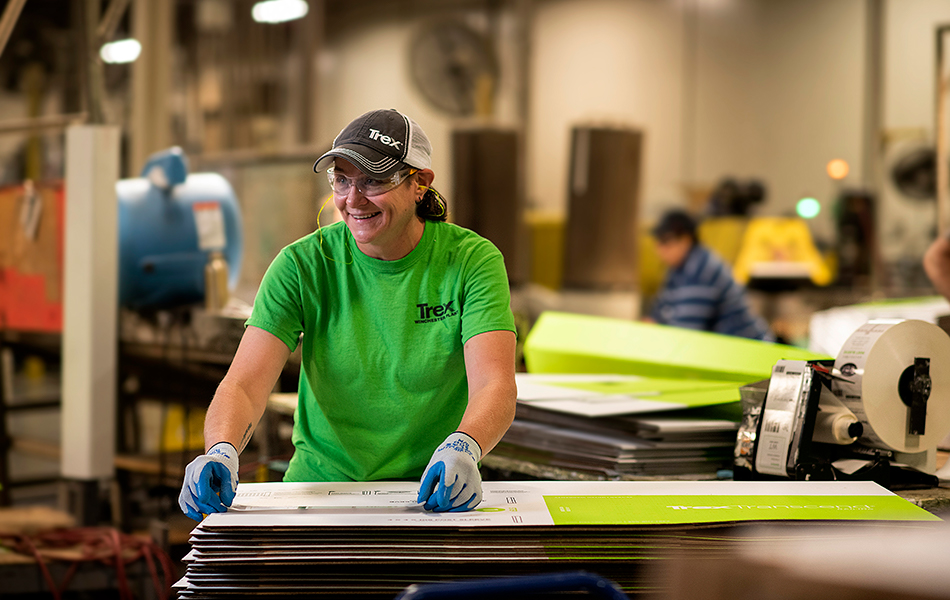 Hard work doesn't have a bedtime
Got what it takes to build your career while everyone else is just dreaming of one?
We give our dependable night shift team what they earn:
$20.40+ an hour
Monthly target rewards
$1,000 extra night shift bonus
The Trex team stays up late, but this isn't a slumber party. Ready to work hard and earn big?
Join Our Night Shift Crew
It pays to stay up late. We have technician openings in Winchester for a variety of skill sets.
Find your role at Trex.
Production Worker
You'll move materials, operate machinery and package finished products as you build the world's #1 decking brand.
Quality Tech
You provide expert guidance for product quality and conduct sampling for our full product line.
Maintenance Tech
You keep us up and running. You're skilled at repairing and maintaining our mechanical and electronic systems.