DO GREAT WORK. EARN GREAT PERKS.
Trex rewards hard work and get-it-done attitudes with great benefits and pay. And that's just the beginning. We take care of our team because we know it takes great people to make a great product. That's why we hire the best. Some of the perks beyond the paycheck include:
Vacation
Kick back and relax with paid vacation and holidays.
Bonuses
We know you like a good challenge. Hit your targets and get rewarded.
Health, Dental and Vision
You choose from a variety of options, and we'll pick up a generous part of the cost.
Retirement Savings
Stick with us for the long haul. Trex offers a 401k retirement plan with a dollar-for-dollar match.
Tuition Reimbursement
When you're ready to go to the next level, we'll help you earn your degree affordably.
Training and Education
Level up. Build your skills and boost your performance with dozens of training options.
Stock Purchase Program
Our wins are your wins. Invest in Trex at a discounted price.
Employee Discount Program
Show off your hard work in your own backyard with deep employee discounts.
Advancement Opportunities
If you're motivated to move up and excel, we can make it happen.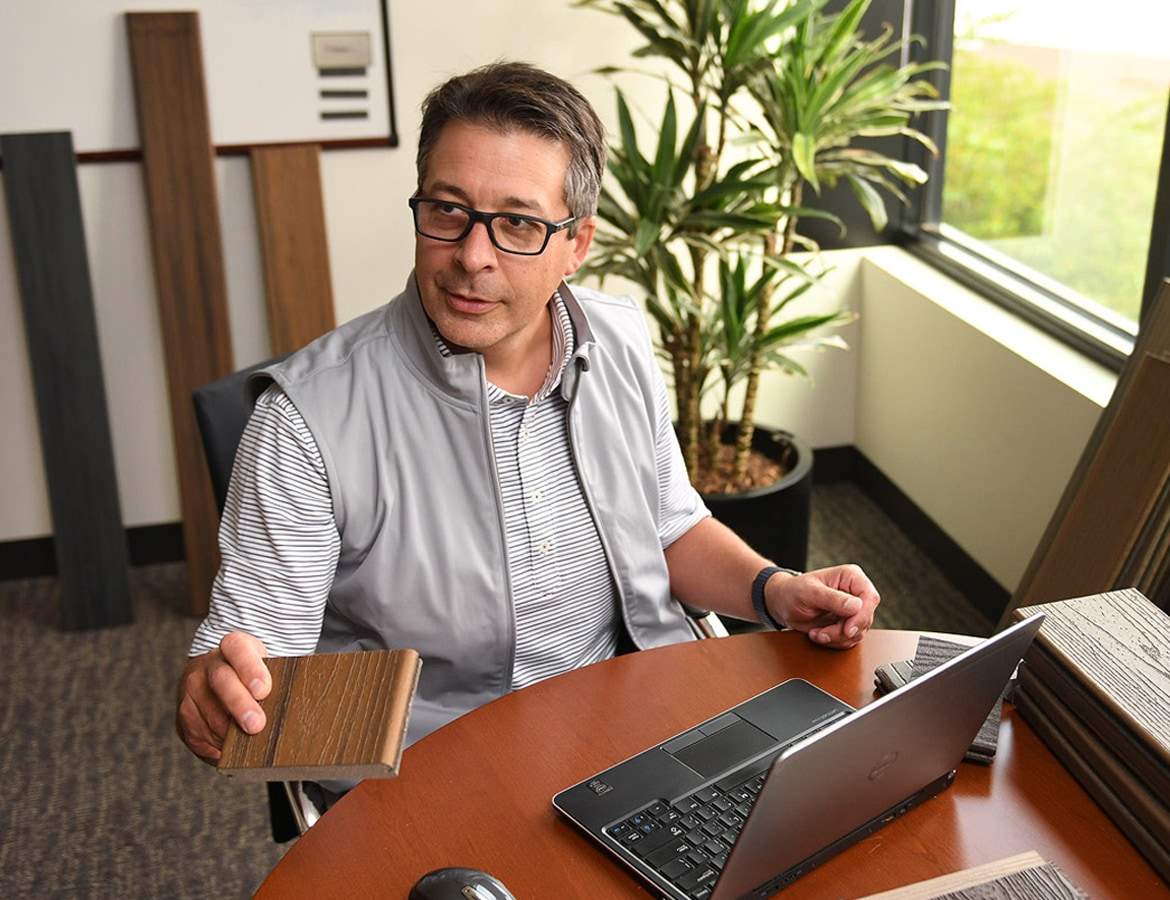 BUILD YOUR BEST CAREER HERE
Think big, work hard and believe in what you do? Perfect, because we're hiring. If you're ready to build something to be proud of, let's talk.