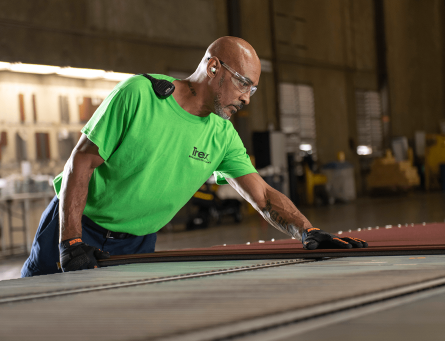 Train on the job and take your career to the next level.
If you've got manufacturing or machinery operation experience and the drive to build your skillset, you can train as a Line Operator and advance to Line Technician in just six months.
This is a fast-track training program, so we won't hold your hand. But we'll be there with fist bumps for a job well done.
Apply for the Trex LevelUp Program
Ready for a next level earning opportunity? Learn more about the program at a location near you.